U.S. PASSPORT INFORMATION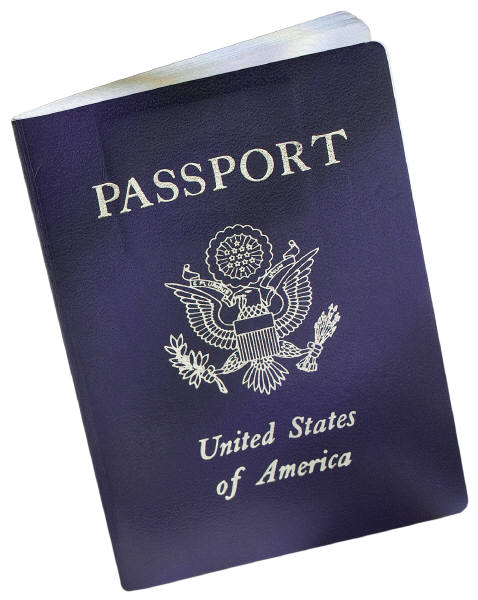 FOR APPLYING FOR A PASSPORT IN LIBERTY COUNTY
---
---
You Can Apply for a Passport Locally
The Clerk of the Superior Court is the local authorized United States passport acceptance agency for Liberty County.
Who May Apply for a Passport
A U.S. passport may be issued to a citizen or national of the United States. Unless specifically authorized by a passport issuing office, no person may have more than one valid or potentially valid U.S. passport of the same type at any one time.
Required Application Form
Passport Application Form DS-11 must be completed and executed in person before a passport agent by an applicant applying for a passport for the first time or a person not otherwise eligible to use Form DS-82, "Application for Passport by Mail." Information for completing the application form is below. To complete an online DS-11 (passport application) form, click here: Online DS-11/Passport Application Form. To print a DS-11 form for manual completion, click here: Paper DS-11 Form.
If You Have Questions or Need to Obtain an Application Form
Contact the Office of the Clerk of the Superior Court of Liberty County:
Call (912) 876-3625.
Go to the Office of the Clerk of Courts at the Liberty County Justice Center, 201 South Main Street, Suite 1200, Hinesville, Georgia.
Fax: (912) 369-5463
---
To Apply for A U.S. Passport
Submit the following to the Clerk of Liberty Superior Court:
Completed passport application (DS-11), which may be obtained from the Clerk's office.
Certified copy of birth certificate. To obtain a certified copy of your birth certificate (if you are a Georgia resident), click here.
One passport photo (2"x2"), which are taken by the clerk at the time of application. The price of photographs is included in the processing fee indicated below.
Proof of identity (picture identification, such as driver's license, etc.).
For children under the age of 16, both parents must sign the passport application except in extenuating circumstances (more information will be provide about this topic upon request).
---
The Liberty Clerk of Superior Courts' Office Processes Passports during the hours of:
Passports are processed Monday thru Friday, 9:00am to 3:00pm
At the Clerk of Courts Office, Liberty County Justice Center, 201 South Main Street, Suite 1200, Hinesville, Georgia
Starting June 18, 2020 Passports will be processed by Appointment Only
Please call (912)-876-3625 for an appointment
NOTE due to covid-19, Passports are delayed by several weeks and/or months. Please go to the Department of State, to read the Passport Notice Posted. The direct link: https://travel.state.gov/content/travel.html.
---
Passport Renewals
Passport renewal - Passport renewals are not processed by our office
*Form DS-82: for passport renewal.
If your most recent passport meets the below five (5) requirements:
Can be submitted with your application Is undamaged (other than normal "wear and tear") Was issued when you were age 16 or older Was issued within the last 15 years Was issued in your current name (or you can document your name change with an original or certified copy of your marriage certificate, divorce decree, or court order).
If none of the above statements apply to you then you will have to apply using a DS-11 form
---
New Passports
New Passports
Form DS-11: Application for a U.S. Passport (for all first-time applicants, all minors, and applicants who are not eligible to use the DS-82)
Adult Passports Require the Following Documents
Certified copy of the US Birth Certificate or old passport or naturalization certificate and a photo copy of the birth certificate or naturalization certificate If you have a Georgia driver's license the original and a copy of both sides is needed If you have an out-of-state driver's license you need the original and a copy of both sides and also the original and a copy of a second ID such as: passport, military, work, or school ID. For fees, visit: https://travel.state.gov/content/travel/en/passports/how-apply/fees.html
Children under 16 Require the Following Documents
Children under 16 must be accompanied by both parents. If both parents aren't able to be present then a consent form is needed for the absent parent.
Certified copy of the US Birth Certificate and the old passport if you have one and a photo copy of the birth certificate A copy of parents Georgia driver's license and the original A copy of parent's out-of-state driver's license you need a copy of both sides and also a copy of a second ID such as: passport, military, work, or school ID. and the original of both For fees, visit: https://travel.state.gov/content/travel/en/passports/how-apply/fees.html
---
PASSPORT FEES
Non- Expedited Fees for Form DS-11
Execution Fees:
The Passport Fee (Execution Fee) is due in the form of a check or money order and made payable to the US Department of State The Processing Fee is due in the form of cash For fees, visit: https://travel.state.gov/content/travel/en/passports/how-apply/fees.html